Elevator Lab Partnership Program
Engaging Mini Apps in Banking application Track
hosted by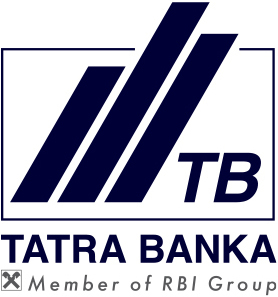 ---
This track is an integral part of Raiffeisen Bank International's group-wide Elevator Lab Partnership Program – the largest corporate fintech program in CEE. Our program is offering later-stage fintech startups support in developing unique pilot projects. Get the chance to become a partner of Raiffeisen Bank International Group!
Once selected to take part in a Partnership Program Track, as a fintech you will have the opportunity to work together with international leading banking experts on a proof-of-concept in order to further develop your business solution. During the program the jointly developed solution/product will be evaluated for a possible strategic long-term partnership with RBI Group. Find out more about the benefits:
Pilot project
To develop your product further we test it in the real-life banking environment (access to the RBI API Marketplace & real clients) in the course of a pilot project with the most promising fintechs.
Support of experienced mentors
Our mentors come from a wide range of business areas within RBI Group and are top experts in their fields. They are supporting fintech expansion by sharing their expertise, giving strategic support and providing critical feedback. Additionally, external mentors are contributing with their specific know-how.
Dedicated PoC Fund
The pilot projects are funded by a dedicated Proof of Concept fund. In addition, we cover travel and accommodation (flight & hotel) for up to two people per fintech
All the benefits
The program is open to later-stage fintech startups with proven innovative fintech products and technologies. The applying fintech startup must be active in one of the following areas:
Engaging Mini Apps in Banking application
Deliver mobile app extensions or functionalities that are compliant with at least one of the following areas:
• CX improving widgets and applications
• Innovative mobile banking functionalities for new and existing clients
• Solutions for increasing time spent and frequency of use of mobile banking
Elevator Lab is a visionary and innovative program ran by an enthusiastic team where you can present your solutions and show what you can offer to real businesses. It was a privilege to work with experienced mentors in terms of developing our product further and reaching out to new opportunities.

Ozkan Demir, CEO of Pisano
Engaging Mini Apps in Banking Application Track
Applications were open until November 1st, 2021 - CET 23:59
000days00hours00minutes00seconds
Before starting to work on your PoC with our experts, an internal selection process aims to identify the fintechs with the biggest potential. Selected fintechs –  identified in the course of the local Finalist Ceremony – will work on a proof-of concept with banking experts in Slovakia, which will be presented at the International Demo Day taking place in September 2022 (tbc). After a successful completion of the program, fintechs have the chance to be evaluated for a possible strategic long-term partnership with RBI Group.
Application phase
October 11th – November 1st, 2021
Remote video pitches
December 1st – December 2nd, 2021
Pitches of the semi finalist startups via Teams call
Selection of the finalist startups
Finalist days
January 19th, 2022
Mentors get to know the startups and their technology
1:1 mentor – startup sessions focusing on PoC building
Finalists pitches
Final selection of winner startups
Finalist ceremony
Onboarding of the winner
Acceleration phase
February 2022 – June 2022
Get to know the PoC host and RBI Group
PoC development and progress evaluation
1:1 mentor – startup sessions focusing on PoC validation, building & execution
More information coming soon!
International Demo Day
September 2022
Official presentation of the PoC projects in front of international guests
Acts as the highest selection committee during the overall program and in the course of the Finalist Day the finalists will be rated by the jury consisting of Board Members and Managers from Tatra banka Slovakia and Raiffeisen Bank International:
Want to apply for another Track?
---
Elevator Lab Partnership Program consists of several tracks: Each track has a different timeline and searches for fintechs in different areas and is hosted by different Raiffeisen banks within our CEE network. Check out all our Tracks!
Partnership Program Tracks
If you have any questions about the fintech Partnership Program, are considering to apply or wondering if this is the right program for you – please have a look at our FAQs first:
FAQ Partnership Program